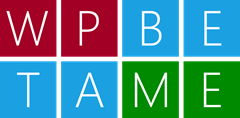 Have you ever submitted a beta app on Windows Phone Store? Well, you should have. (If you're a Windows Phone developer, that is. If you're just a user – jump to the end of this post – I have something for you, too.) Beta testing is really important part of app development and it's your last chance to fine tune the application and be ready for the big day – the launch.
You can do it privately, with the help of your friends, colleagues, or a client. Or you can do it publicly – sharing a word on social networks and asking people to try out your app.
No matter what path you choose, the beta submission has the same requirement – you have to collect tester's e-mail addresses, the ones they use as Microsoft Accounts on their phone. Otherwise they will not be able to download and install the app.
This sounds complicated. And it is. (Well, it was before WPbeta.me, but let me get to the point a bit later.) But, you get a huge benefit – you don't have to pass or wait for the certification. Your beta app is published almost immediately – you'll just have to wait for about two hours for it to propagate to servers around the globe.
WPbeta.me is here to make this easier. Just submit your AppID to our system, we'll retrieve your app metadata and create a landing page for your beta with an URL of your choice (e.g. wpbeta.me/clock or wpbeta.me/topsecretXYZ). You can share that link to your closed group of testers, or publicly. The only thing testers have to do is click on a button, login with their Microsoft Account (that's how we make sure that they give you a valid e-mail address) and you'll have them on the list. You occasionally have to copy the list of beta testers from our site to your Dev Center account – and they'll get an e-mail with the direct download link. You can even track who has clicked on the link and when.
Have I mentioned that it's free? Well, it is. But not only that – to celebrate the launch of the service, I'll be giving away 10 awesome AdDuplex coupons worth US$ 50 each that you can spend on promoting your app when it goes live. I will randomly choose ten apps from the database on August 15th, private or public. So make sure you submit your beta app (and don't delete it before that date – when you delete your app, we delete it as well, so we don't have any record that it has existed. That's what I call the privacy policy!)
I'm no developer, but I wanna test new apps!
We have something for you, too! Go to http://wpbeta.me/tester and find an app or two you like and join the beta testing. Ok, the list is rather short since we're just launching, but it will grow.
This is the first version of WPbeta.me and it's in beta. There are a lot of ideas on the to-do list, and this service will improve and grow in features. I will be very grateful for all your feedback, bug reports and feature suggestions. You can use the contact page.
I can't believe you've read the whole post! Thanks! Now take a look at WPbeta.me!